Environment´s information
The Medium Area of Navarre it is a wide strip of soft hills and cliffs with cereal and wine fields which build a transition territory between the Mountain and the Riverbank. The region is formed by two historical regions of similar bioclimatic features; on the East, the named Medium Eastern Navarre , and in the West, Estella Land, which capitals are, respectively, Tafalla and Estella.

The Medium Area is crossed from East to West by the Camino de Santiago which appears full of villas and landscapes with paths of great monumental and historic value. And although the artistic heritage forms the highlighted of this area, there are also births of rivers, gorges, reservoirs and other natural resource of great beauty.
In this region are also many important localities in the history of the Kingdom of Navarre and other of medieval origin raised with defense nature against Muslims and Castilians, which conserve fortifications, strong roman and gothic churches, and many palaces and shield big houses.
 
The territory limits in the North with the last Southern mountain chains of the Pyrenean System and it is crossed by the biggest tributaries of the Ebro: the Ega, the Arga and the Aragón. The rainfall is 500-700 mm/year and the temperatures are between 5º and 22º, they remind the Continental climate. The region is communicated by the road from Pamplona, Logroño, Zaragoza and Jaca and it has a thick interior net of regional road that make quickly accessible by car anywhere you want visit.
Iturgoyen
On the slope of the Natural park of Urbasa-Andía, next to the birth of Ubagua and the swamp of Alloz. Gothic parish and with other added styles with bigger Romanesque altarpiece. Big houses from the XVII century with big gates and shields. Ethnographic museum. Ideal for hiking, BTT, horse walks, climbing in the close Etxauri or nautical sports in the reservoir of Alloz.
Tours
Pamplona, Estella, Urbasa and Andia, Alloz Reservoir, Ubagua source.
Activities
Hiking, water sports in the Alloz reservoir.
WHERE TO GO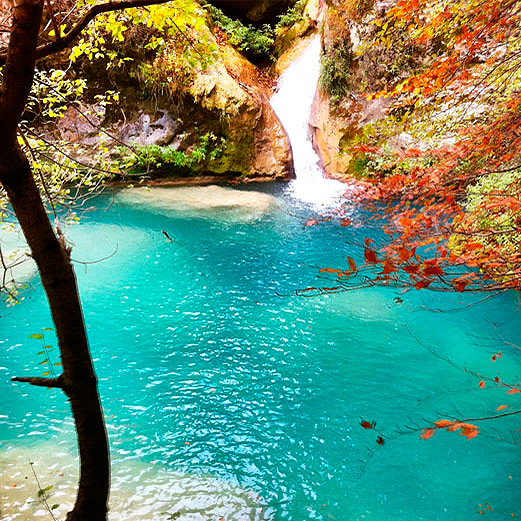 Nacedero del río Urederra
El manantial donde nace el río Urederra es de ensueño escondido a los pies de las murallas de piedra caliza de la sierra de Urbasa, el símbolo de los bosques navarros . Toda una una auténtica maravil...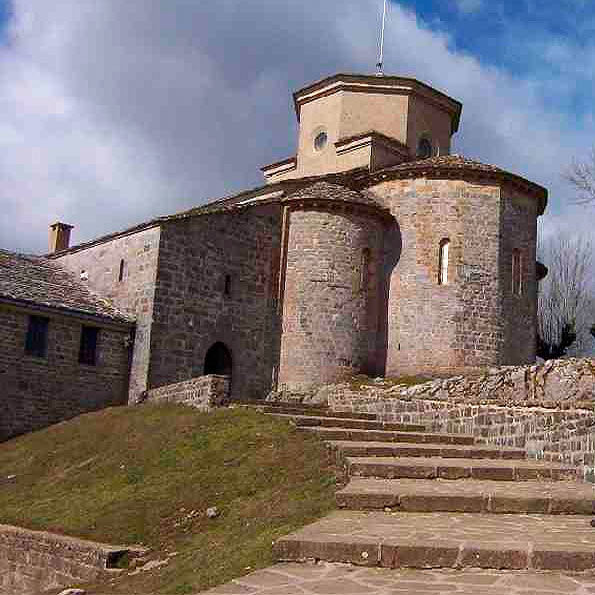 Santuario San Miguel de Aralar
Constituye uno de los centros de espiritualidad más conocidos de Navarra. Es un templo románico con tres naves y tres ábsides localizado en lo alto de la sierra de Aralar, desde donde se divisa una pa...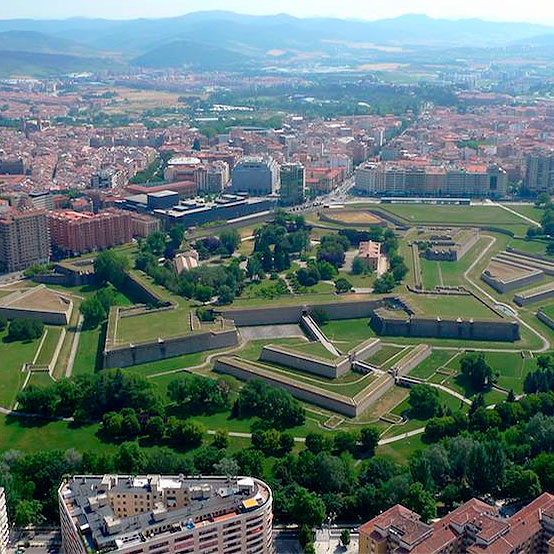 Pamplona
Pamplona invita a disfrutar pausadamente de sus parques y a callejear por su casco antiguo; invita a degustar su gastronomía y sus populares pinchos, regados con un buen vino, disfrutar de festejos ún...
UPCOMING EVENTS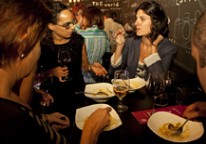 Semana de la Cazuelica y el Vino
En Pamplona, del 4 al 13 de octubre
El calendario gastronómico de Navarra tiene una cita imprescindible en otoño, la Semana de la Cazuelica y el Vino. Se trata de una ocasión única para dar a conocer el carácter de la cocina regional, q...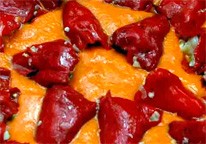 Día del Pimiento del Piquillo
En Lodosa, del 4 al 6 de octubre
En otoño, Lodosa dedica una fiesta a su producto más preciado: el oro rojo de la huerta, el pimiento del piquillo. Una jornada-homenaje en la que Lodosa se llena de puestos de alimentación, ofrece deg...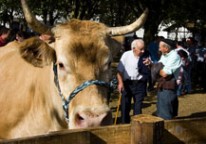 Ferias de Elizondo
En Elizondo, del 25 al 26 de octubre
Las Ferias y Mercados que se organizaban periódicamente en numerosas localidades navarras continuaron siendo, hasta comienzos del siglo XX, el principal centro de compra venta de los consumidores. En...